About Us
Welcome to Dreadlock Shop Australia!
We are an online dreadlock shop bringing you quality Australian made organic dread care products and a huge range of unique dreadlock jewellery and accessories 🌟 
Based on the beautiful Sunshine Coast, Queensland, Australia 🌴
Owned and operated by Kelly who has a passion for dreadlocks, natural hair care and is the creator of the Dreadlocks Naturally organic dread care product line, which she has been producing since 2014 after completing her studies in Cosmetic Science. 
All Dreadlocks Naturally products have been carefully formulated by Kelly and tested for an extended period of time on dreadheads before being released for sale.  During each product trial phase the formula has been precisely perfected, so you can be sure that you are receiving a high quality product that has been trialled and tested for maximum effectiveness.  A lot of hard work and years of research has gone into developing each unique formula specifically to benefit and care for dreadlocks 💚
🌱 Crafted from organic aloe vera and herbal extracts 🌿
All Dreadlocks Naturally products are vegan and made with natural and organic botanical ingredients that are residue-free.  The basis of all products is organic aloe vera and carefully selected herbal extracts that care for your hair and scalp while also assisting the natural locking process.  Our products are handcrafted in small batches and proudly made right here in Australia 💚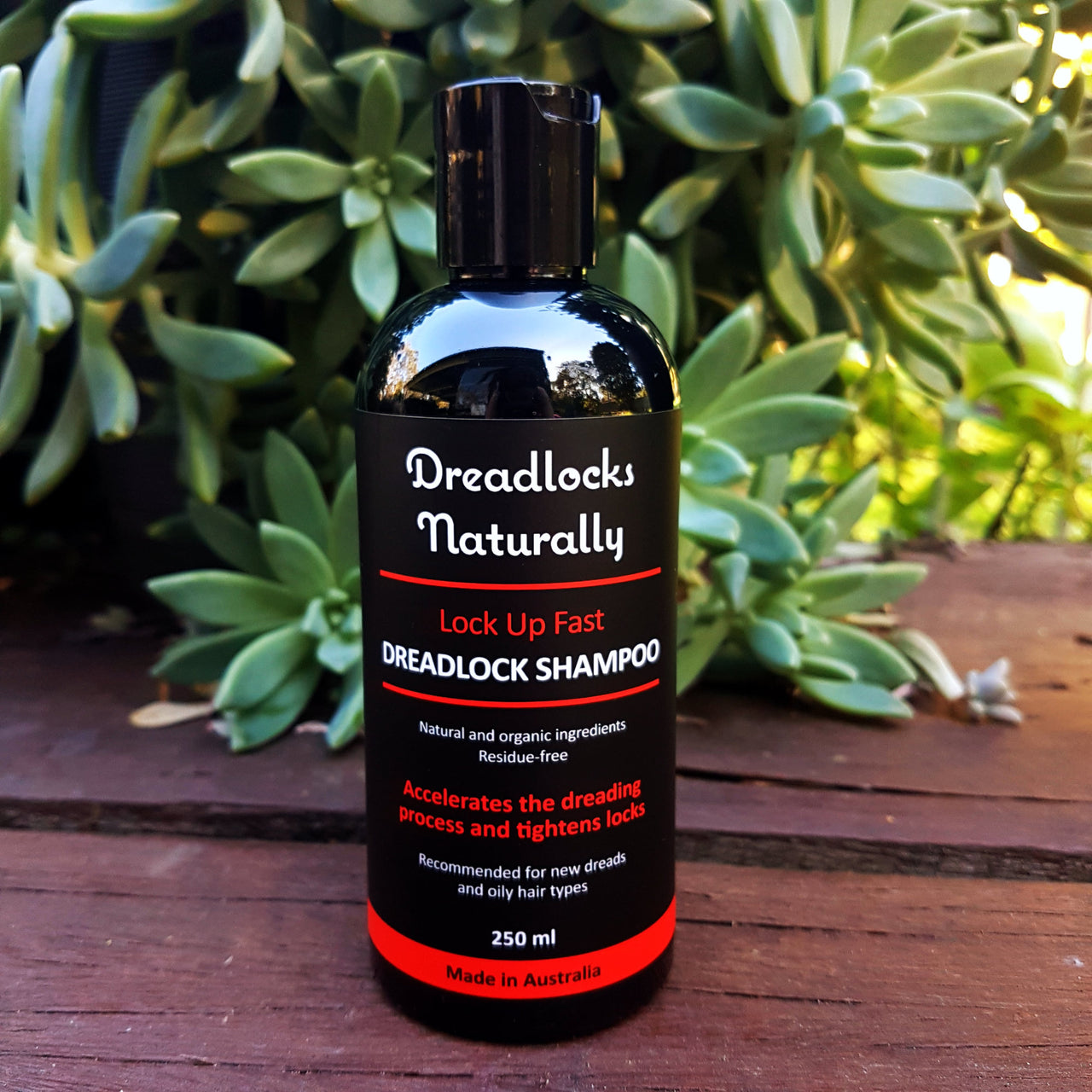 How it all began...
It all began back in 2013 when Kelly first started making her own dreadlock shampoo after starting her dreadlocks and was unable to find a shampoo on the market that didn't loosen them every time she washed her hair.  The Lock Up Fast dreadlock shampoo was then born into creation, naturally locking up her silky straight hair and tightening her dreadlocks.  Soon after she started to get a lot of comments from friends about how neat her dreadlocks were and it was at this moment that she realised her shampoo could benefit so many other people with dreadlocks. Kelly then started to produce her dreadlock shampoo for sale and launched her brand, Dreadlocks Naturally in 2014. 
Kelly then developed and expanded the Dreadlocks Naturally range to now include multiple types of shampoo, scalp care, conditioning products, gel, detox soak as well as products specifically for coloured hair.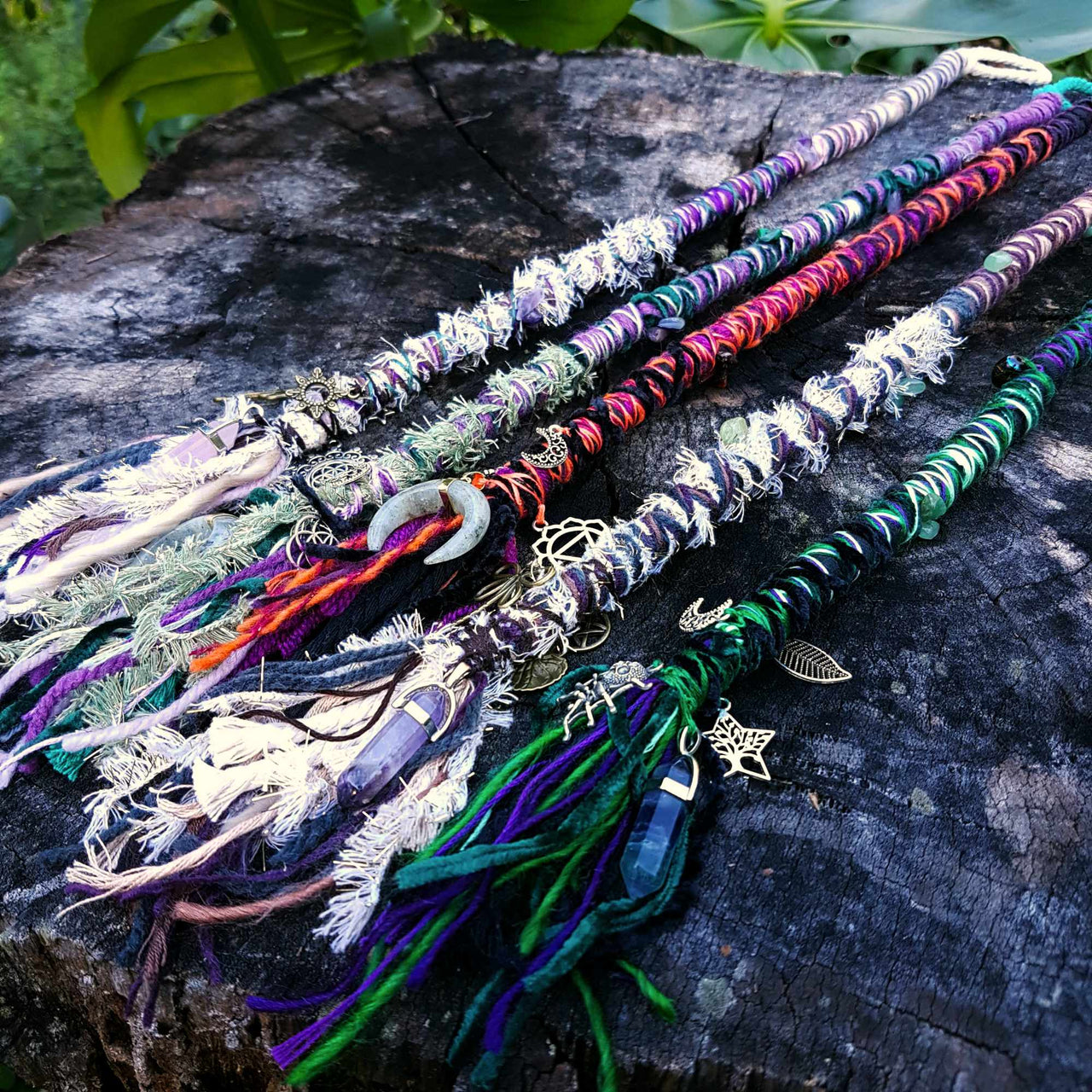 Dreadlock Shop Australia
Kelly also has a passion for fashion and decided to launch the Dreadlock Shop Australia website to showcase all of the beautiful dreadlock beads and funky dreadlock accessories that she has carefully curated.

Unleashing her artistic side, Kelly also hand makes all of our beautiful dreadlock wraps with the utmost care and love 💗 A lot of attention to detail goes into making these and each wrap is one of a kind 🌟

Before birthing Dreadlock Shop Australia, Kelly worked as a dread loctician for 8 years creating and maintaining dreadlocks for others. Kelly has a wealth of knowledge about dreadlocks and how to best maintain and care for them.
Do you make dreadlock accessories?
We are always on the hunt for Australian made dreadlock accessories that are different and unique so if you make a quality product please do get in touch 💜